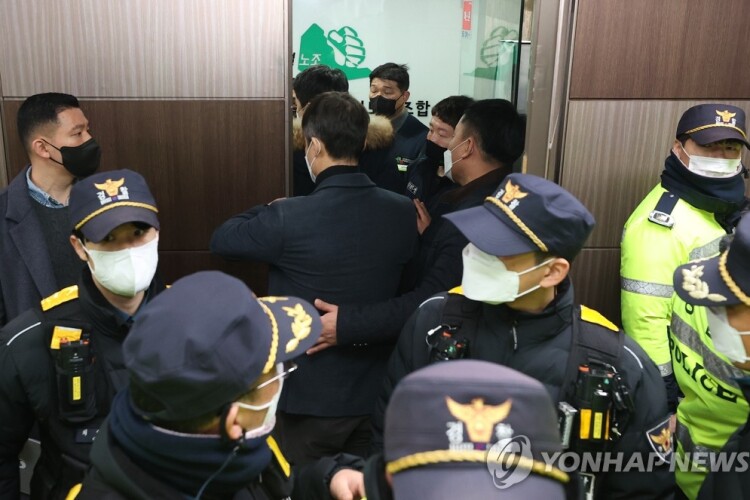 The Seoul Metropolitan Police Agency seized accounting documents and other evidence from five offices belonging to the construction union of the Korean Confederation of Trade Unions (KCTU) and three offices of the Federation of Korean Trade Unions (FKTU) on Thursday 19th January.
According to South Korea's Yonhap news agency, six other smaller construction unions based in Seoul and Gyeonggi province were also searched by the police, along with the houses of 20 union officials.
The police are investigating allegations that union officials had coerced employers into hiring union members and demanding bribes from those who refused.
Yonhap reported that suspected illegal union activity has "been on the government's radar" recently and the authorities have pledged to root out "irregularities" on construction sites.
The unions claim that the allegations are false and that the police raids amount to organised suppression of legitimate union activity.
Speaking in front of one of the offices following the raid, KCTU leader Chang Ok-ki said: "Siding with construction conglomerates, the government is framing rightful labour activities guaranteed by the Constitution is illegal."
Police says they plan to question union officials after they have analysed evidence seized during the raids.
Got a story? Email news@theconstructionindex.co.uk